WELLNESS EVENT
Join us and be motivated by various wellness events from experts around the world organised at Amatara Wellness Resort.
TOTAL WELLNESS RETREAT
14 - 18 JULY 2022
Join us to unwind your busy mind with the Total Wellness Retreat that helps to rebalance your body and seek the tranquility of your soul with mindful therapies, joyful activities and workshops from our curated holistic experts throughout 4 nights / 5 days at Amatara Wellness Resort.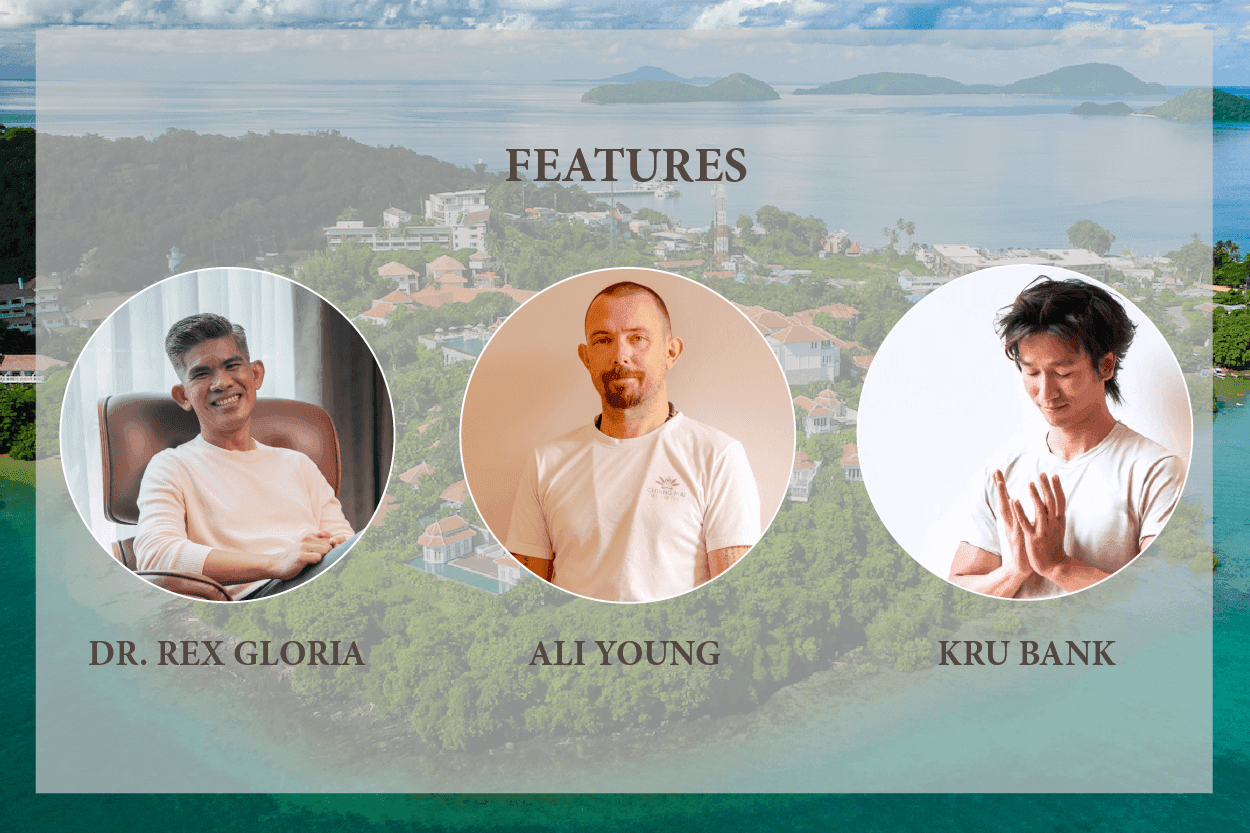 PACKAGE RATES
(per person for a single occupancy)
Bay View Suite THB 60,700 net
Sea view suite THB 63,500 net
Pool Pavilion THB 69,500 net
* Supplement charge for 2nd person sharing room at THB 43,500 net.
PACKAGE INCLUSIONS:
4 nights (5 days) accommodation
5 days full board healthy meals (3 per day)
Roundtrip airport transfers in Phuket
2 Morning Yoga Classes
2 Morning Breathwork Classes
3 Morning Meditation/Qi Gong Classes
1 Walking Meditation
1 Restorative Yoga Class
1 Snorkeling Excursion
1 Sunset Crystal Bowls Sound Bath
1 Tibetan Bowls Deep Relaxation Sound Bath
1 Transformative Workshops
1 Signature of Amatara Massage (60 min)
2 Private Treatments (Tibetan Bowls, Wellness Coach, Functional Medicine)
1 Sunset Beach Journaling & Intention Setting
1 Closing Fire Ceremony
1 Gratitude Circle
TOTAL WELLNESS RETREAT SCHEDULE
DAY 1: WELCOME DAY
13:00 - 17:30: Check-in
18:00 - 19:00: Orientation | Introductions | Setting Your Intentions
19:00 - 20:30: Dinner time
20:30 - 21:30: Tibetan Bowl Sound Bath
DAY 2: WORKSHOP / LEARNING
06:30 - 07:15: Morning Sound Meditation
07:30 - 08:30: Breathwork (PLB Level 1)
09:00 - 10:00: Breakfast
10:30 - 12:00: Your Body is a Full Universe
12:00 - 13:30: Lunch
14.00 - 15:30: The Healing Power of Vibrations
16:30 - 17:30: Free Time / Photo Time
18:30 - 19:30: Sunset Sessions with Crystal Singing Bowls
20:00 - Dinner
DAY 3: GROUP & PRIVATE SESSIONS
06:30 - 07:15: Body Scan Meditation
07:30 - 08:30: Hatha Yoga
09:00 - 10:00: Breakfast
10:30 - 12:00: Balanced Life and Energy Exploration
12:00 - 13:30: Lunch
14.00 - 18:00: Private session or relaxation
18:00 - 18:30: Developing Emotional Agility
19:00 - Dinner
DAY 4: IMMERSION & ABSORPTION
06:30 - 07:15: Sunrise Qi Gong
07:30 - 08:30: Hatha Yoga
09:00 - 10:00: Breakfast time
10:00 - 11:30: Boat ride and snorkeling
12:00 - 13:30: Lunch
14.00 - 15:30: Beach / Pool / Massage Time
16:30 - 17:30: Restorative Yoga Or Free Time
19:00 - 20:30: Dinner time
20:30: Closing Ceremony
DAY 5: GOODBYE, SHINE & SUSTAIN
06:30 - 07:15: Morning Meditation: Assimilation, Reflection & Testimonials
07:30 - 08:30: Breathwork
09:00 - 10:00: Breakfast time
10:30 - 12:00: Check out
FOR RESERVATION OR MORE INFORMATION:
Email: reservations.phuket@amataraphuket.com
Call: +66-76-318-888
Line Official Account: click here
ABOUT OUR HOLISTIC EXPERTS